While I understand that every baby & parent is different, I have a few items I want to share with you that are my favorites for baby's 1st few months. There are other items that are obvious, like a crib or bassinet, but I'm sharing the not so obvious ones with you today. I'd love to hear from you if you used any of these or if you would add any to my list!
2-3 SwaddleMe baby swaddle blankets // you will still want & use regular swaddles (you can't really have too many), but these are awesome for when you're little one is squirmy & fussy, because it's snug, & they can't wiggle out of it. These have been so helpful for us when trying to put Myler down to sleep. Make sure you get the right size because you don't want your baby's face to be covered if it's too big for them.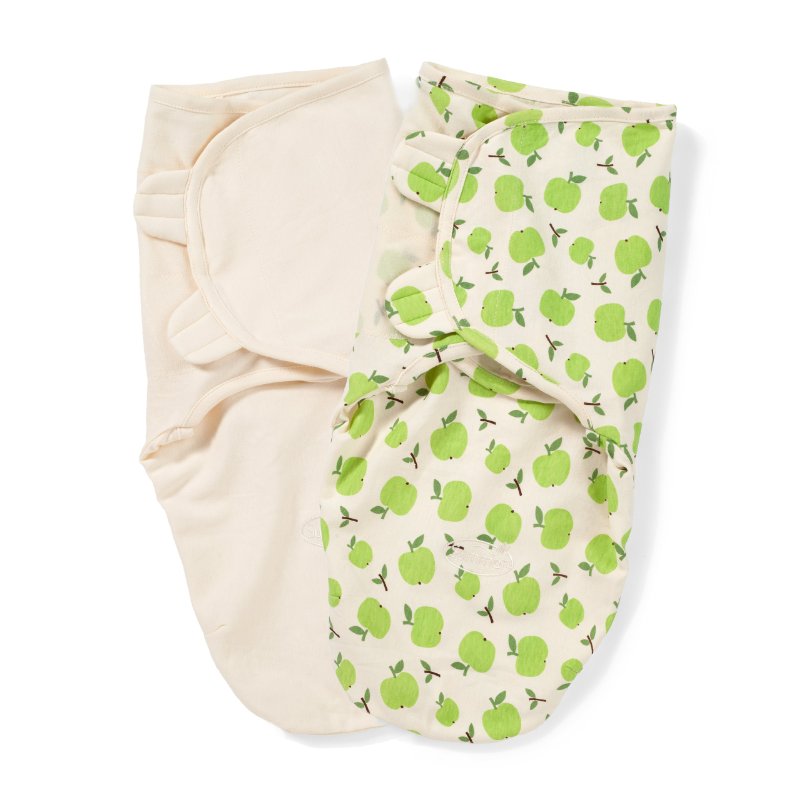 4-6 Changing pad liners // I didn't realize how much we needed these until we had a baby. We have 6 liners, & I'm so glad we do, because we can go through them pretty quick. They are very helpful because you just have to wash them when they're dirty instead of washing the changing pad sheet all the time.
Nest Camera // This is what we use for the baby monitor. I LOVE LOVE LOVE it! When it's not a baby monitor, it's our security camera. It has amazing quality, is durable, & works in a variety of places. We can attach it to Myler's bassinet, hang it on the wall, or place it on a table.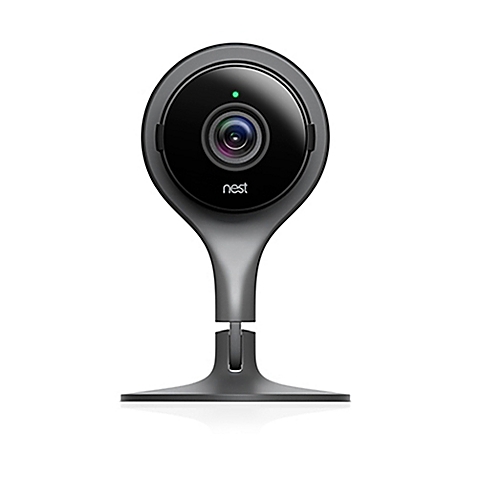 2-3 Soothie pacifiers // these are Myler's favorite pacifiers. In fact, they are the only ones he would take at first. He still prefers them over other styles.
Pacifier clips // If you use a pacifier, you will want clips for sure! This way you won't lose the pacifiers as easily, & they won't drop on the floor all the time. They also add a cute touch to the baby's outfit, I think.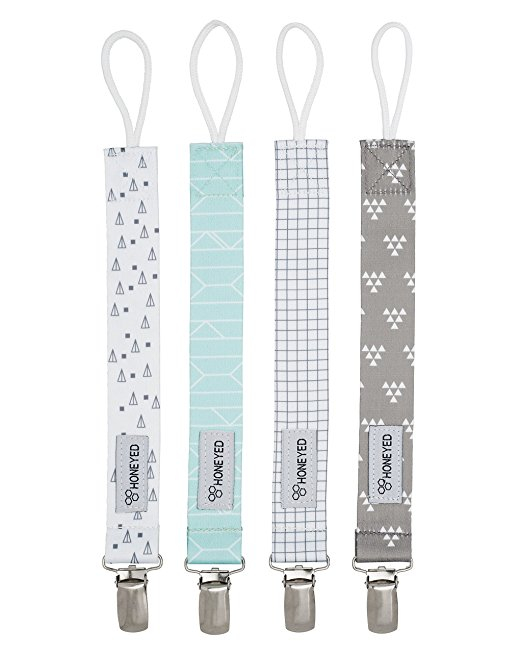 Honest healing balm // This stuff right here is amazing! I'm so happy for safe, non-toxic baby products like this, & it works like a charm on diaper rashes. You can also use it on cuts & scrapes. This is something you will want on hand at all times.
4Moms infant tub // I wasn't sure if we needed this spa-like tub for our baby, but we went ahead & registered for it. I'm so happy we did, because it's really easy, convenient, & clean. The water filters out constantly, so you always have clean water, but you can also plug the holes if your baby wants to soak. It has a temperature gage & pour cup as well. We are super happy with this tub!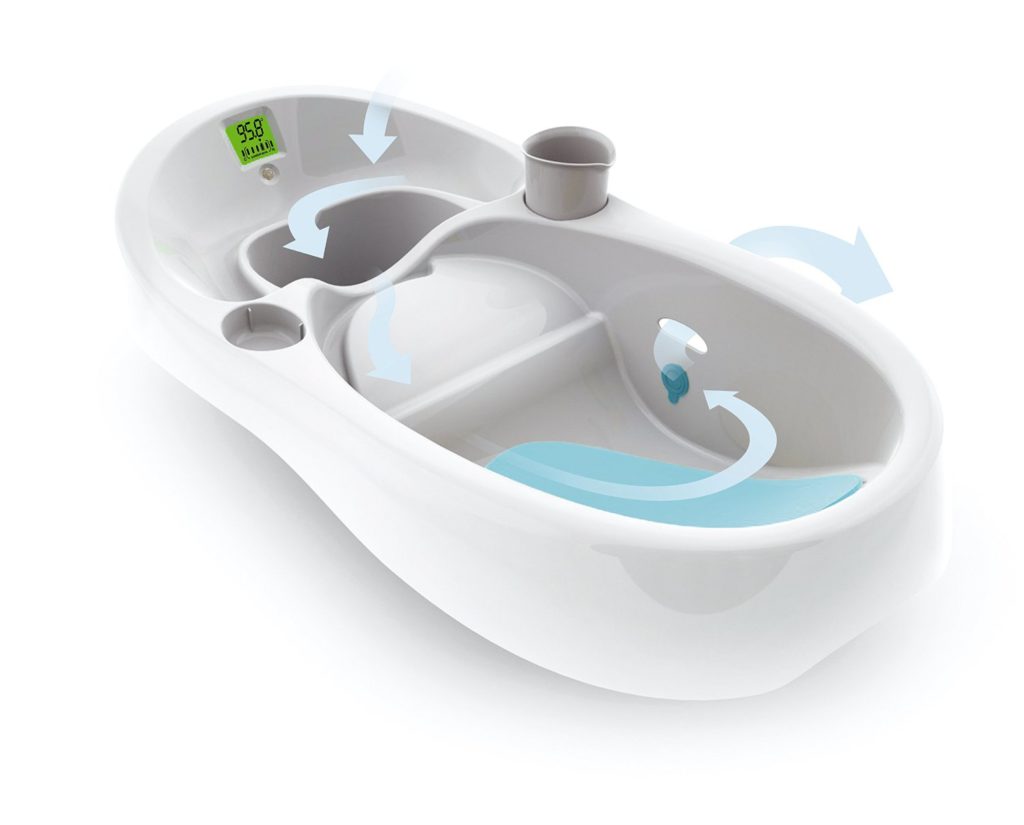 Kinsa thermometer // I love this because it hooks up to an app on your phone, & keeps track of every temperature you take. You can also type in other symptoms your baby has. While it's not as easy as a forehead thermometer, I use it under Myler's armpit, & it reads in about 10 seconds.
Room & bath thermometer // Whether or not you buy the tub above, I still recommend this item. If you're traveling, you can bring this for the bath temperature along with a small travel tub (or just bathe with them). It reads the temperature really fast & accurately!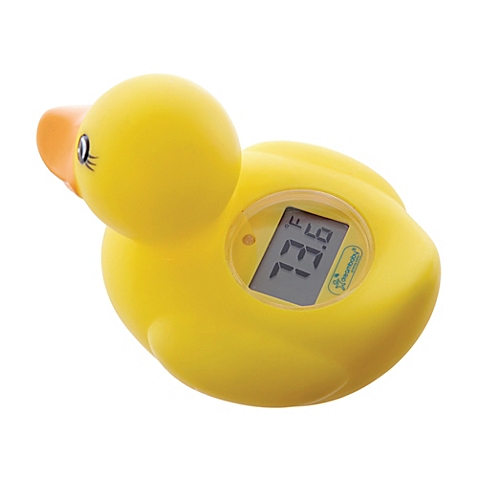 Footie PJ's w/ inverted zipper // I love footie pj's when it's colder, otherwise your baby's feet can get chilly (socks don't always stay on). The inverted zipper part is key though, because it makes for easier & faster diaper changes.
Onesies w/ mitten cuffs // I recommend these because they are easy for everyday wear, & you can't lose the cuff part like you can with mittens. We still have lots of mittens & use them, but a cuffed onesie is more convenient.
NoseFrida // And all the other moms said "amen!" Just get it!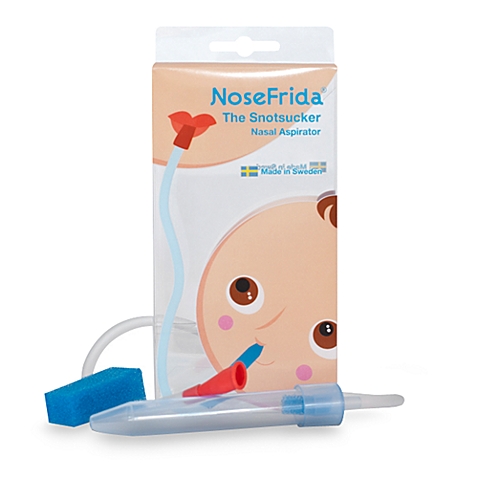 Chicco carseat insert // I'm not sure if you can use this if you don't get a Chicco brand carseat, but if you do end up getting that brand, this is really nice for when they're little. It keeps them snug, but it's also super comfy, & Myler almost always falls asleep in it.
Hearing protection // I really didn't think we needed this because Myler loves noise (falls fast asleep to loud music), but many churches have loud music, & I wanted to make sure to protect his little ears. We also will be at camp when he's still little, & the music there is always blasting.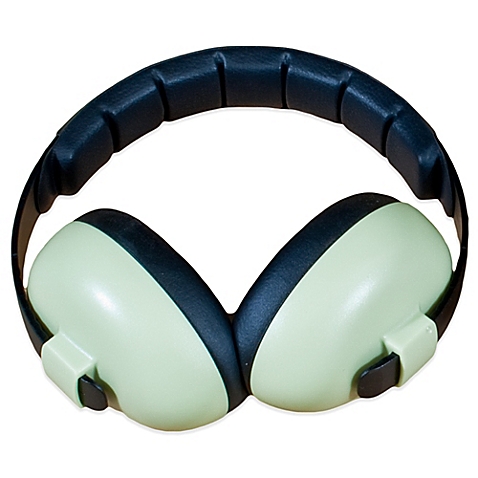 White noise sound machine // At first, I didn't want a sound machine because I didn't want Myler to NEED it in order to sleep, but it's honestly amazing to have. Especially if you have a smaller house, it's nice to block the noise while baby sleeps & you have friends over or are watching TV in the other room. You can get just about any brand machine, & it should work the same.
Lullaby music // We made a lullably playlist that we turn on every night when we put Myler down for bed. Sometimes he's not even asleep when we lay him down, but if he's fed, changed, & swaddled, the sound machine & lullaby music puts him right to sleep most of the time!
DockATot // We don't use this as Myler's regular bed, but we travel with it, & he also naps around the house in it. I love that it keeps him snug so he feels tight & swaddled, it's easy to carry around, & it's washable. I also have had him nap in this outside! If you're going to get this though, start using it right away, because your baby will probably outgrow it pretty quick. Myler isn't a big baby, but he is pretty tall for his weight, so I'm using the DockATot while we can.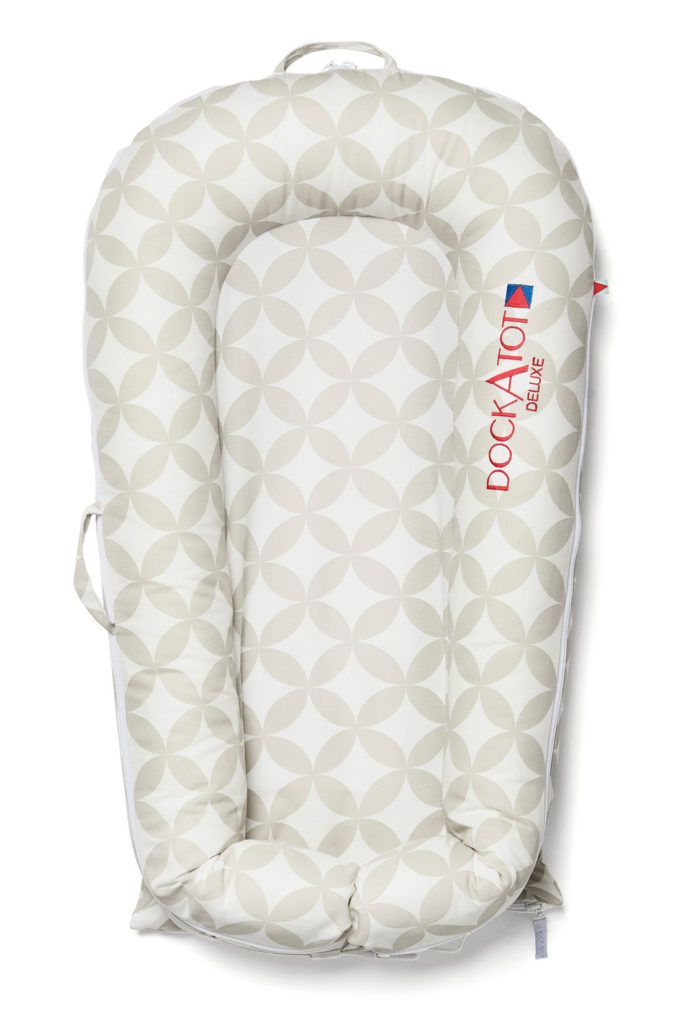 Baby probiotics & Gripe Water // I take my own probiotics, but when Myler was more fussy & having tummy trouble, I started giving him these probiotic drops as well as the gripe water for gas, & he has been a different baby ever since! They have honestly been a lifesaver to have! It also makes me feel good knowing he's getting extra probiotics in his system. *Please talk with your doctor before using these products.
Moby wrap // I'm currently wearing Myler in my Moby wrap, & I probably couldn't get a lot of work done without it. If you work from home, especially, you will want this!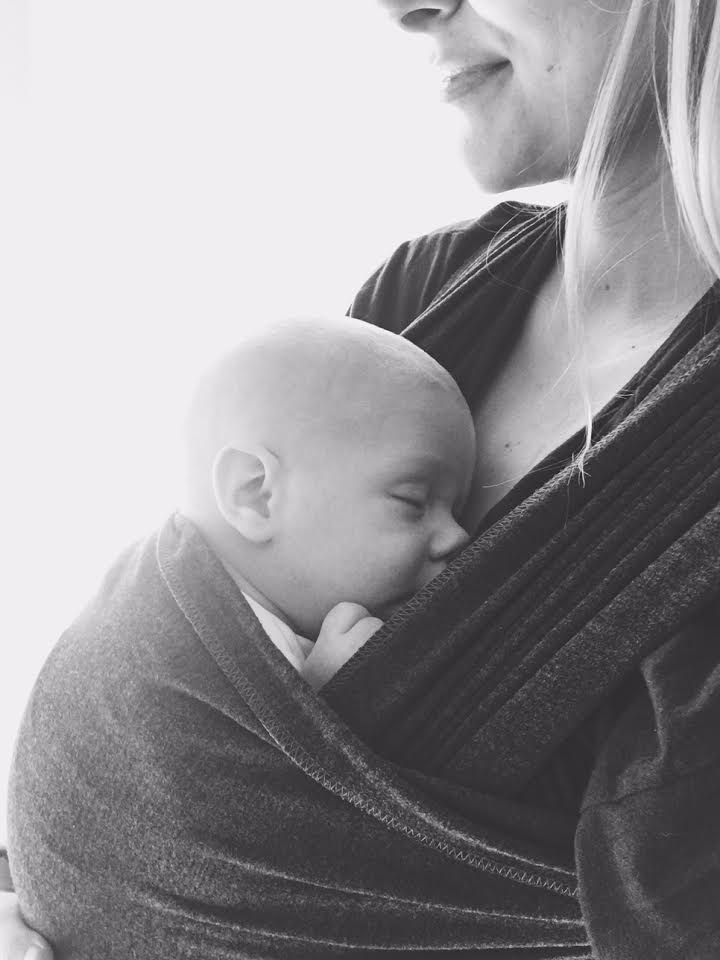 Boppy nursing pillow // I use this multiple times every single day! My back would be killing me without it, & it fits just right around your waist. I LOVE this product if you're going to nurse. I also used to wrap a blanket around it & lay Myler down for a nap in it. When they're a little stronger, you can place them on their belly over it for neck strengthening. It's definitely a must-have for me!