Our 1st week with you was definitely one with mixed emotions. We had waited so long for you, & now you were actually here in our arms. I felt relieved, happy, & scared all at the same time. Nothing could've prepared me for the lack of sleep or the struggle of nursing. Thankfully we had your dad with us that 1st week. I don't know what we would do without him. We are happy you love your carseat & riding in the car. This made driving home from the hospital a lot easier on us. However, I still had to sit in the backseat with you because the front seat was obviously too far away. :) As hard as this week was, it went by so quickly. You lost some birth weight, but then gained about 2 oz a day after that this week. Good job!
Your dad had to go back to work this week, & wow, that was tough for us both. We had your Mimi in town with us which was super helpful. Mimi loves holding you & even changing your diapers. By the way, you hate getting your diaper changed at this age, & you pee just about every time. I tried taking some photos of you, but it's not the easiest being the mom, nursing you, & being the photographer. However, you're so cute no matter what. We tried the pacifier this week, & you liked it! PTL!! Before that I was the "human pacifier" & barely got any rest at all. As in the bottom picture, dad had to hold you in his baseball glove. While you clearly didn't like it, it sure is adorable!
Week 3 was quite eventful for you. You flew on your first airplane (& did great, by the way), attended your first DYD Conference, met your papa, your cousins, Aunt Lindsay, & Uncle Kyle for the first time (they absolutely adore you), & I also caught your smile on camera. :) You did really great at the conference, & it was so fun for us to let all our DYD friends meet you. They have been praying for you since before you were born.
Week Four: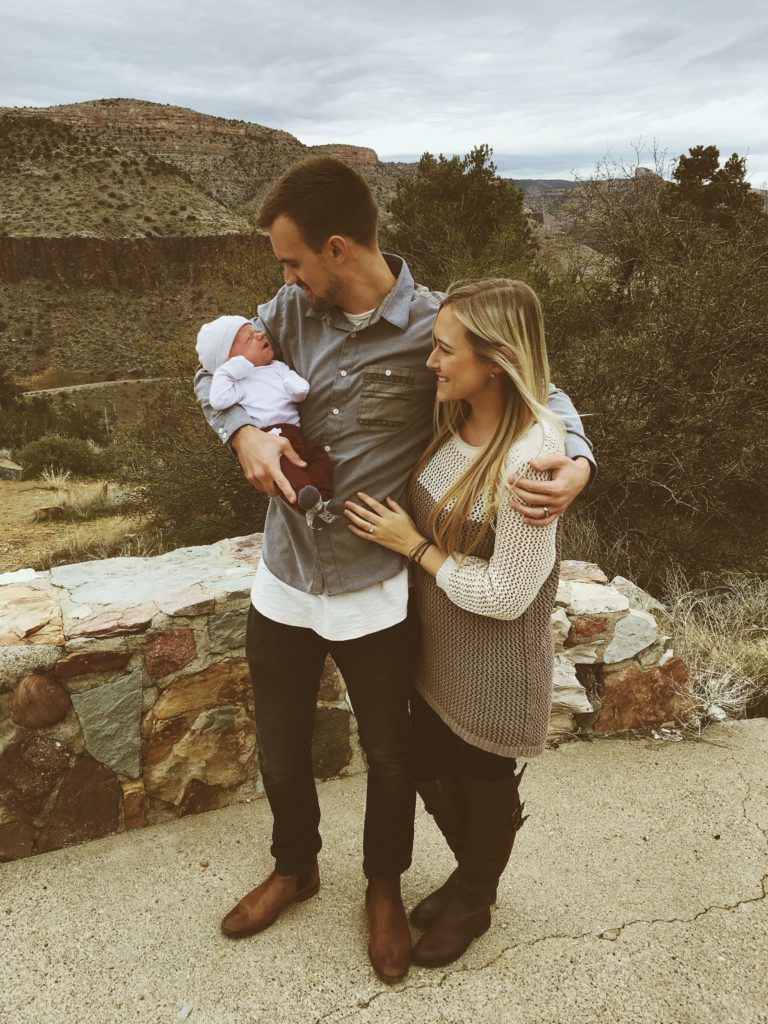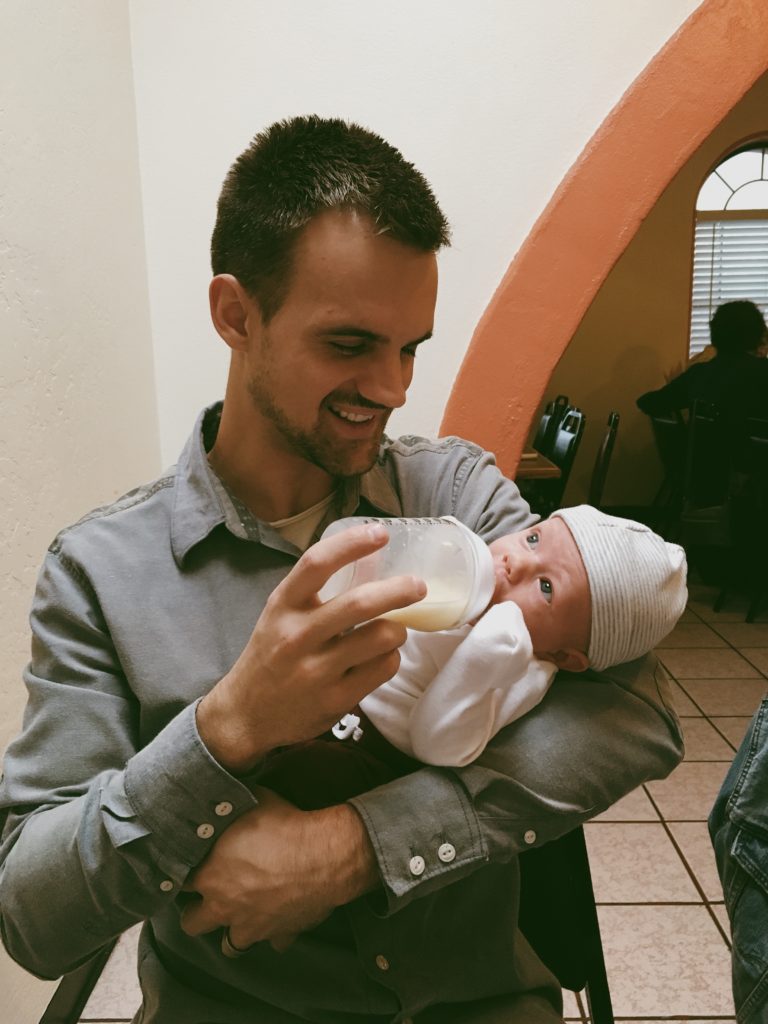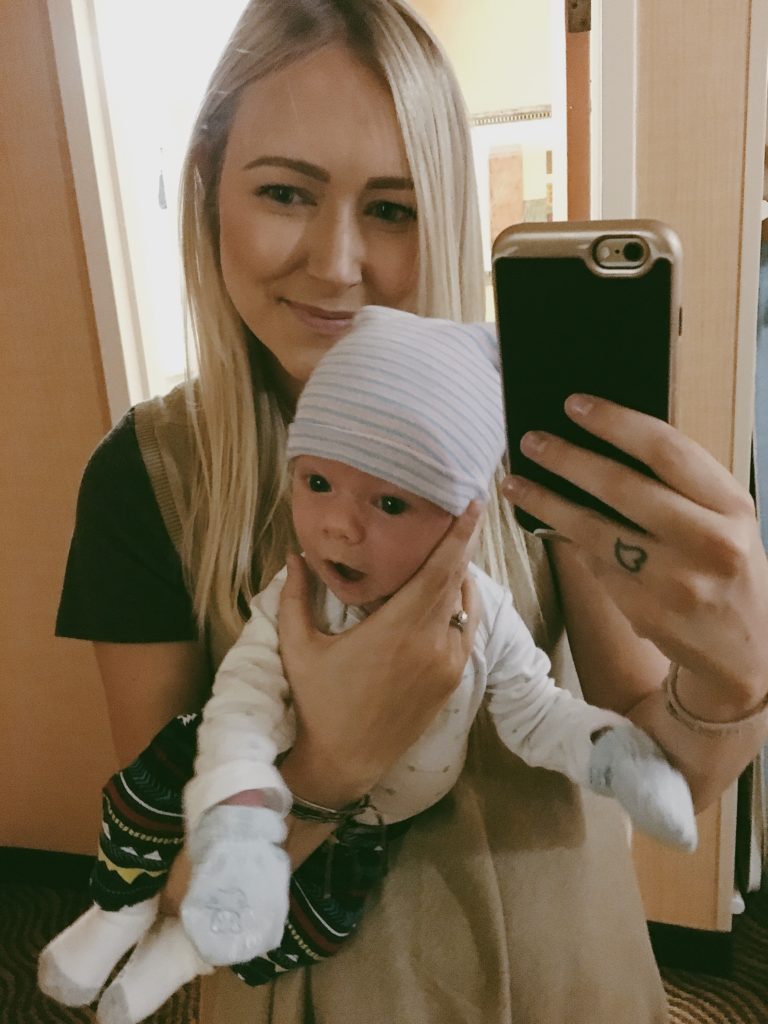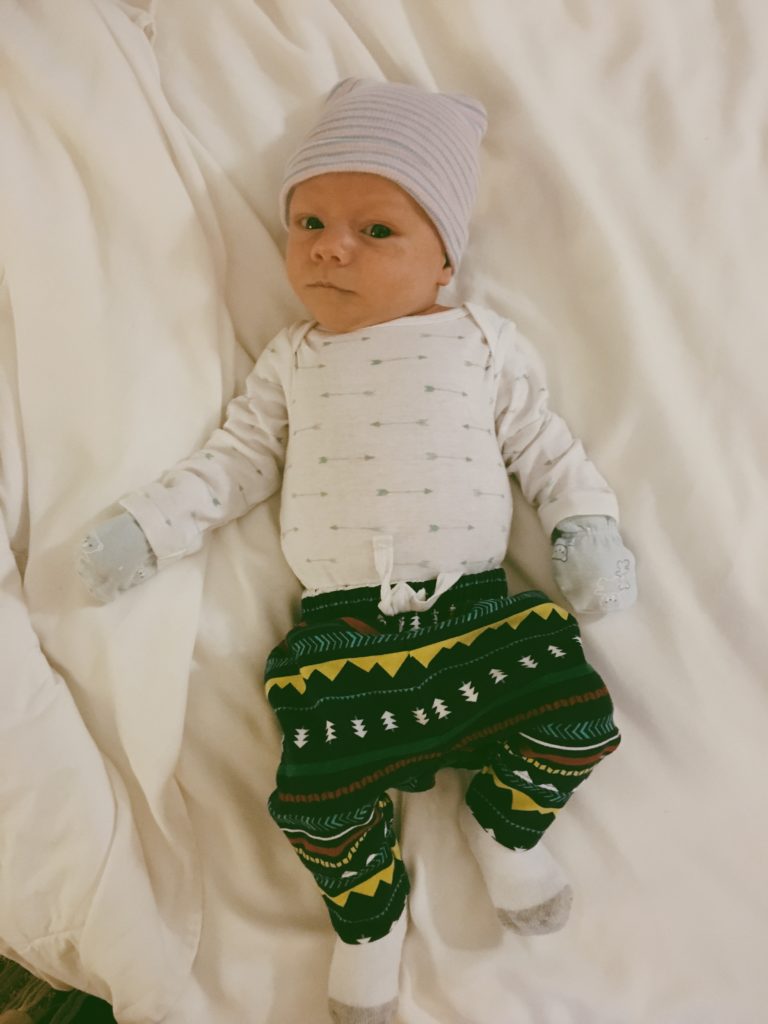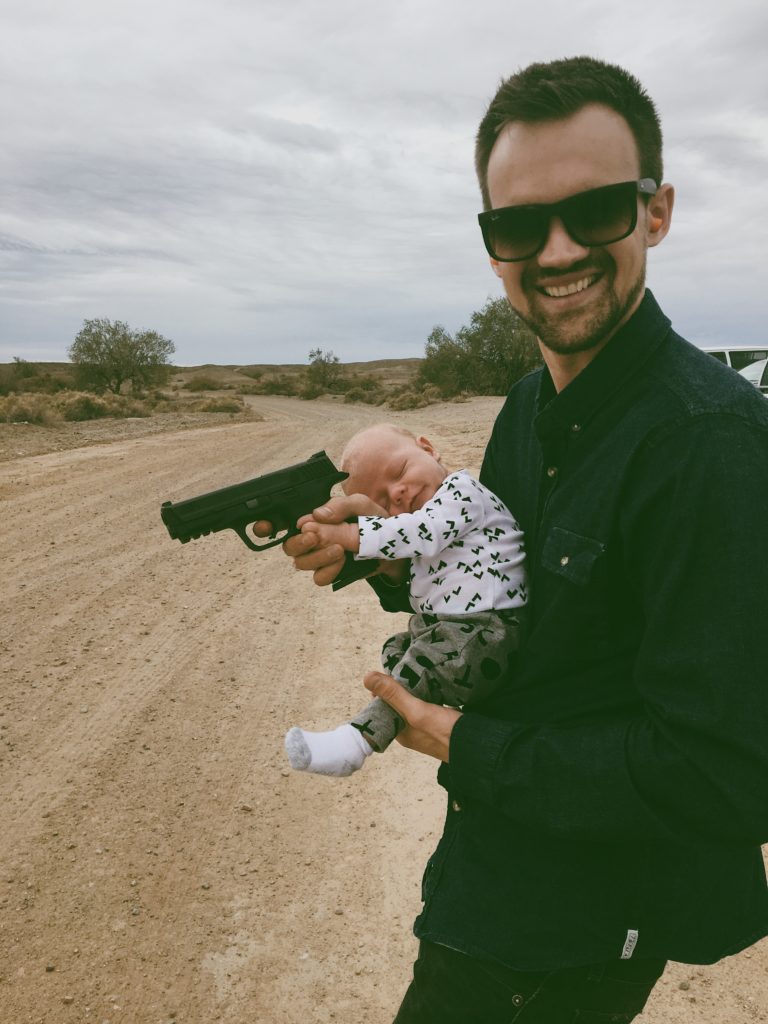 This week was probably the most eventful week of your life so far! We went on our annual network tour with our network staff, traveling all over (literally) Arizona. The whole trip was about 1,000 miles. We started out in Globe where you attended your first network meeting, then went north to the Grand Canyon, & from there we traveled south to Wellton where you "held" your first gun. Don't worry though, it wasn't loaded. Anyone that knows me would know that. ;) We got very little sleep on this trip because of the packed schedule, but you slept great in the car most of the time. This week you also took your first bottle & did great! We are so proud of you!!
Week Five: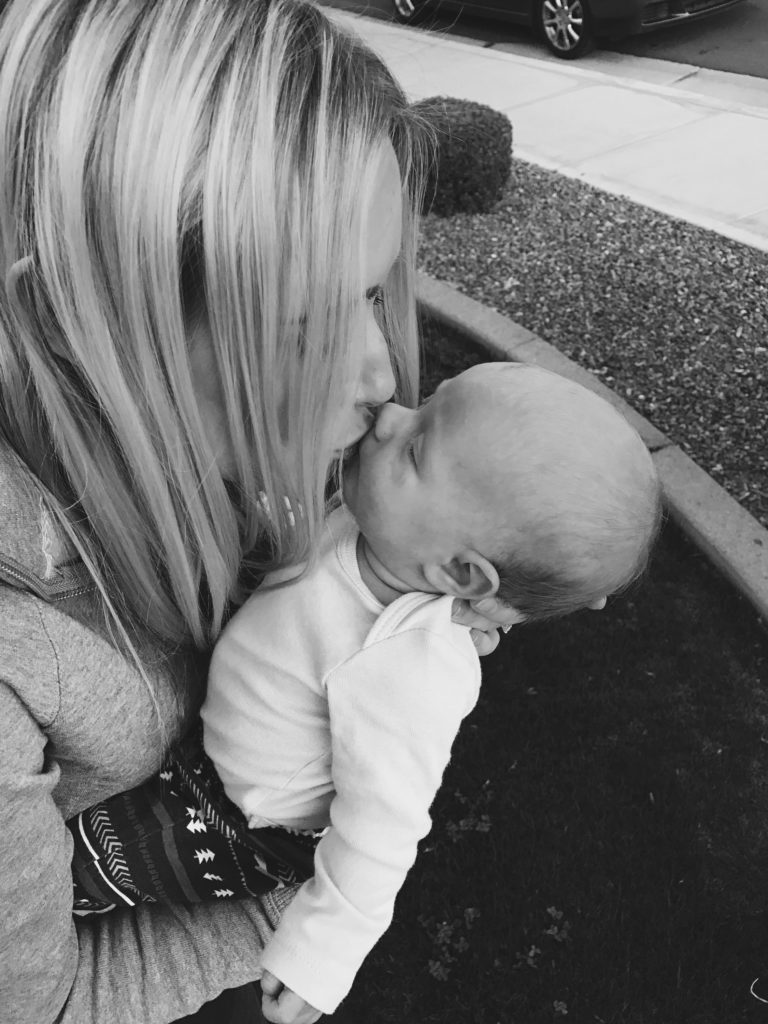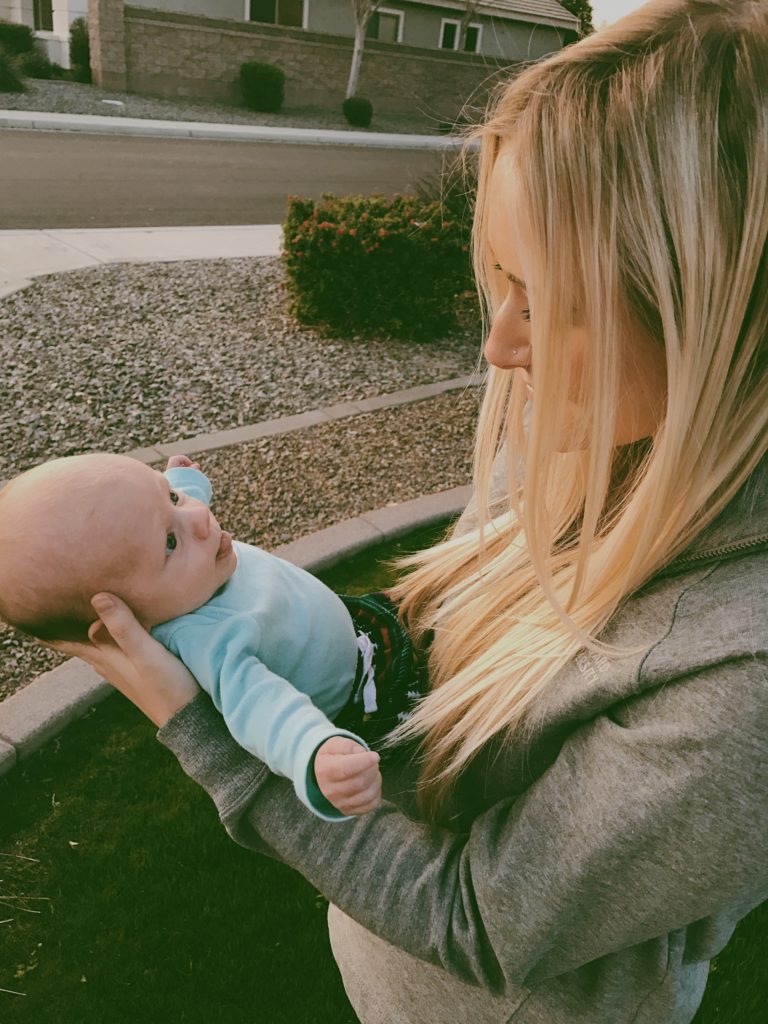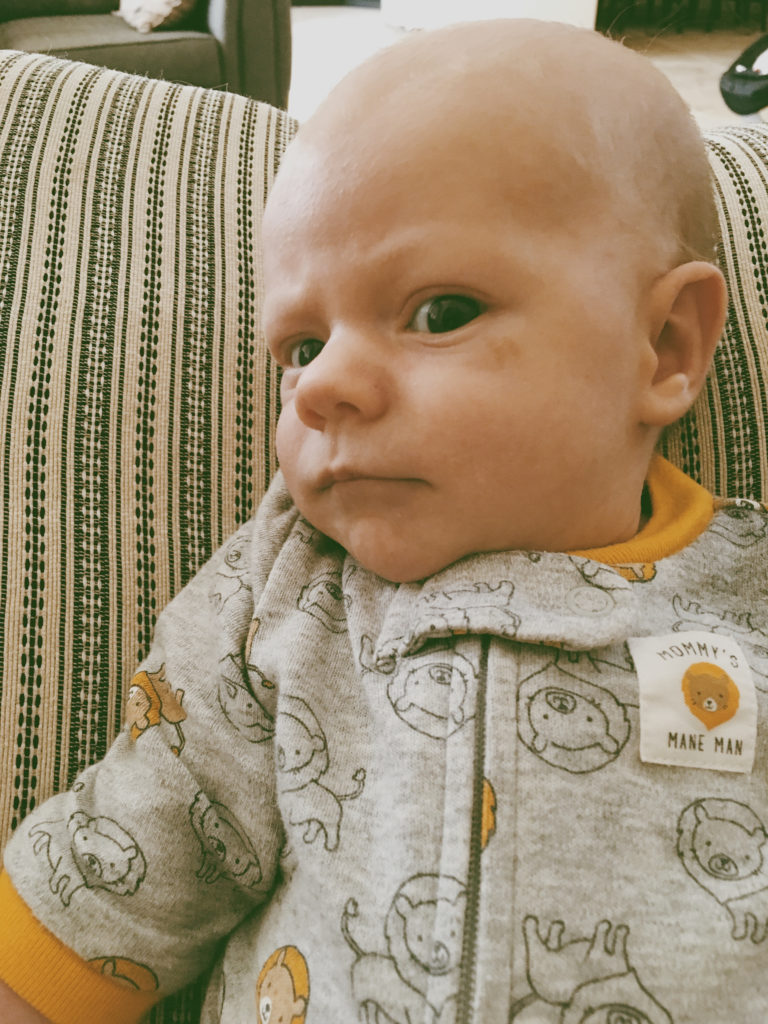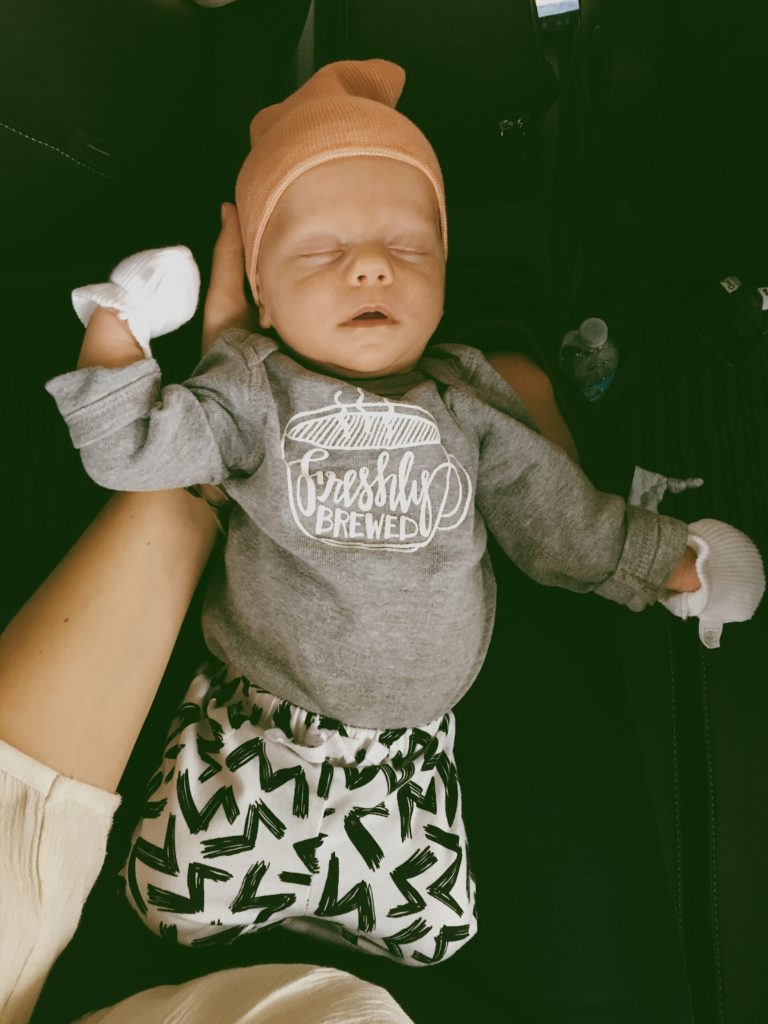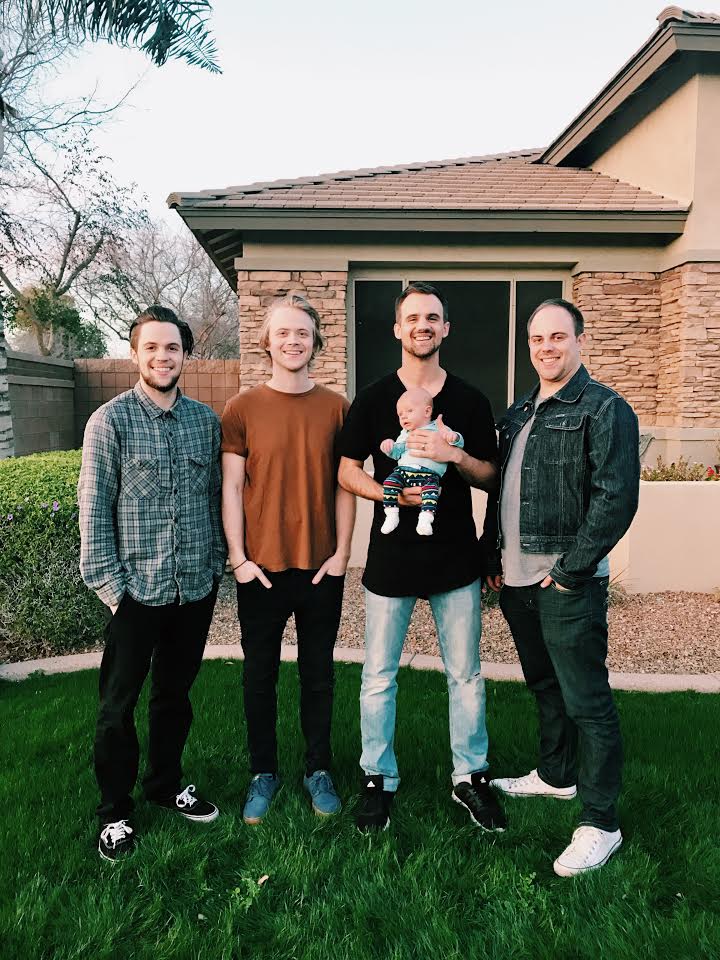 We finally got home after 2 weeks out of town, & every day is fun getting to know your personality. Thankfully by now, you are usually calm during diaper changes & barely any peeing is involved during the actual changing these days. You're starting to look at things more & even give us a smirk every once in a while. This week you got to see your McGrath uncles all at once, & we took the 1st official McGrath boy photo. It was also the last time we will see Uncle Connor for a while as he just moved to Hawaii. At least it's somewhere we will want to visit. :) We got to celebrate Nana's 89th birthday together this week. She sure loves you, & her favorite thing to say to you is "ohhh, bless his heart." Your dad is in Seattle taking his master's classes, so Papa Whitlock came to help me out. I love seeing you grow & pack on some weight. We will be at the doctor soon to see how much you weigh. Way to go bubba!