When Griffin & I got married, our bedroom set was a shiny, girly white set that I picked out when I was in junior high. Ok, so it wasn't that bad for me, but my poor husband. What a great guy to endure the girliest bedroom set possible for almost 3 years! Don't get me wrong, we both were very thankful to even have furniture at that time. We got married while we both were still in school. Griffin was interning at our church youth group while working part time for a marketing company, while I was working 8-10 hours a week making just above minimum wage. At that time, we really had no other choice but to live with this junior high girl's dream of a bedroom or to sleep on the floor & live out of suitcases (oh wait, we didn't even have suitcases). Well, you get the point.
About a year & and half ago I asked for a headboard for my birthday present from my brother-in-law & sister. My brother-in-law is a pretty good handyman, & my sister is craftier than I'll ever be! I was so excited to finally have a REAL headboard that both Griffin & I would love & could hang on to for a LONG time! Well, time went by, I still didn't have my headboard, & we found out we were moving to Arizona. Griffin & I decided that our stuff wasn't worth spending the money to move, so we sold almost everything we owned. We sold my car & moved from MO to AZ in Griffin's Nissan Sentra. We weren't pulling a trailer or anything… needless to say, our car was packed to the brim.
Fast-forward almost a year, we FINALLY built our own headboard!! My father-in-law, Dave, loves woodworking & had all the right tools we needed to build one. We used Knotty Alder wood because Dave had some already & it's a great wood to alter to look like another type of wood. We started with tall planks that we cut down to the right size & sanded it with some rough grit paper to make it look old, rustic, & uneven.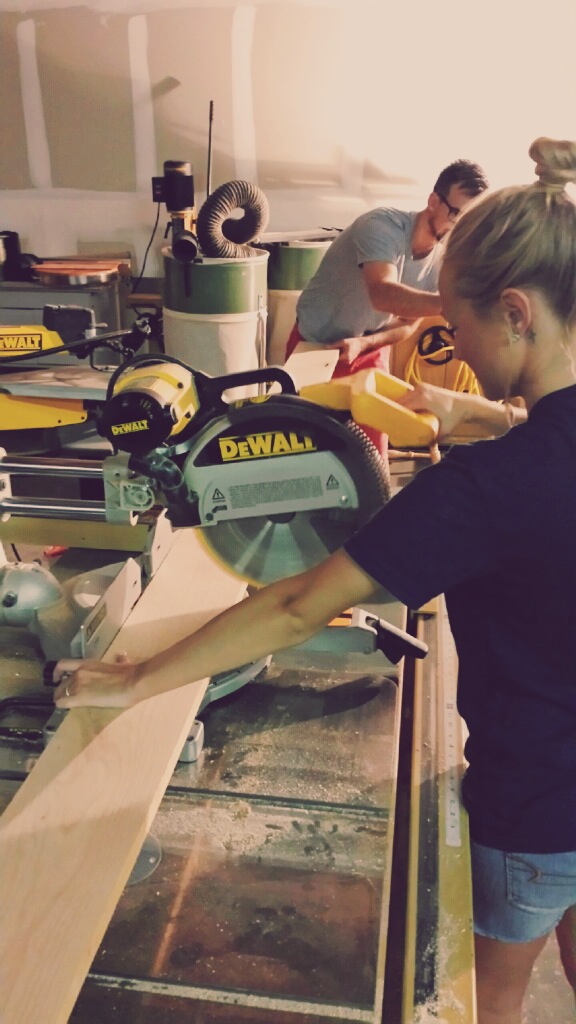 We also made the posts out of the alder, but I won't even try to explain that process to you. Dave did most of that. After creating the rustic look with the rough grit sandpaper, we took more fine sandpaper to smooth everything out by hand. We then decided the pattern the boards would be in & measured everything more than once! Griffin & Dave made the holes for the screws as well as the wood plugs.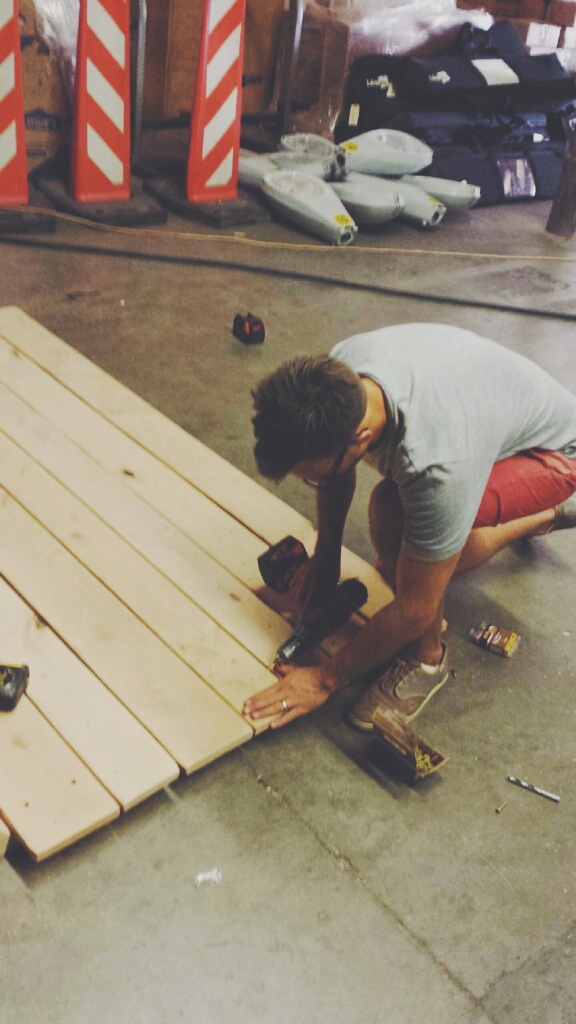 Below is the headboard all put together BEFORE staining it. We put it together to make sure everything was perfect, then took it apart to stain & coat it with polyurethane. I did one coat of a Walnut stain applied with a sponge. One coat was all it needed. The next steps were painting on the polyurethane with a good brush. I did two coats to make sure it lasts a long time & has a nice finish to it. I also made sure to stain & paint the wood plugs.